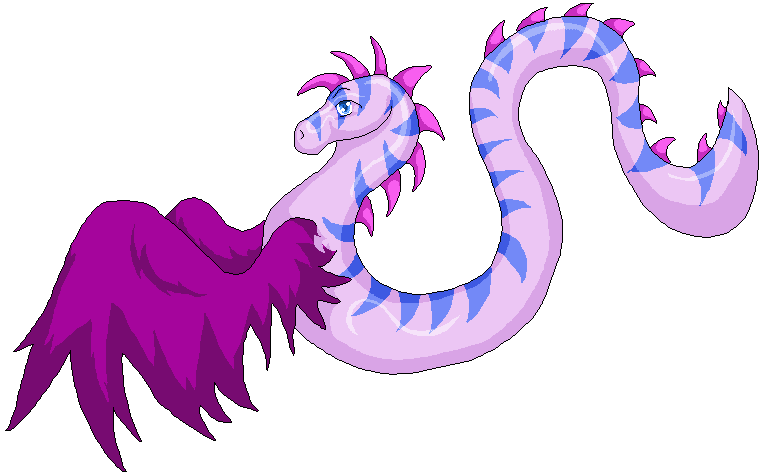 Name: Icesky
Jobs: None Yet
Breeding Mate: None Yet
Life Mate: None Yet
Gender: Male
Age: Adult
Wings: Feather
Tail: Hooked
Horns: None
Spikes: Curly
Fur: None
Markings: Striped
Coloration: Pinky + Sky
Legs: None
Eyes: Sky
Special: Nothing
Guardian Turbrinx takes you to visit the first Garden, this is ( Icesky) Icesky is a tender dragon, with eyes that have a glow so bright it will blind you if you stare straight at him. He can see whats in your heart, and tries to help out in any way he can. His thoughtfulness is truly loved in these gardens, he is a very loving Flion, and feels the same about all who visit him. If he feels you have any bad intentions, he will come to me, and tell me without ever thinking twice. We have to always no what is going on here because these Flions are very rare!!! and if taken advantage of, they will surely be no more.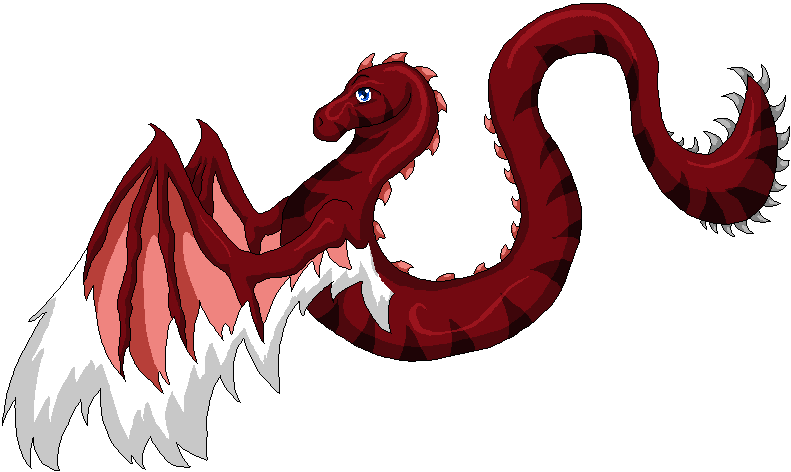 Name: Fireflight
Jobs: None Yet
Breeding Mate: None Yet
Life mate: None Yet
Gender: Male
Age: Adult
Wings: Feathered Dragon
Tail: Hooked
Horns: None
Spikes: Wave
Fur: None
Markings: Reversed Striped
Coloration: Crimson + Royal Red
Legs: None
Eyes: Blue
Special: Tail Spikes
Guardian Turbrinx takes you to the next garden, This Garden belongs to (Fireflight) He is very wise, and very observative. He can not go anywhere without knowing what everyone is doing in the gardens. If he sees his Fellow Flions playing a game of sorts, he has to join in no matter what!! But in all seriousness, he will give his wings to save just about anyone. Fireflight can talk!!, If you like "ask him a question, I'm sure he will happy to answer you. With his deep base voice, he like to flirt with the female flions that live in these garden also. I guess you could call him the ladies (Flion) "as guardian Turbrinx starts to giggle under his breath," Well on to the next....